Faculty Who Live what they Teach
---
Ekabhumi is an eloquent, inspiring, and thorough teacher who utilizes sacred art practices to help students cultivate deeper intuitive states, so they may sense and create the sacred in daily life. He holds a BA in Fine Arts with an emphasis on Figurative Art, has taught Yoga since 2005, and currently works full time as a sacred Artist and teacher. He is a regular student of Nepalese master painter, Dinesh Charan Shrestha, learning traditional Newar style of Tankha and Paubha painting and has studied Yantra and the painting of Devas in the lineage of Harish Johari in India. Ekabhumi's poems and artworks have appeared in several publications, shows and private collections, illustrating Tantra Illuminated by Christopher Wallis (2011), Awakening Shakti (2012) by Sally Kempton, and author of The Shakti Coloring Book: Goddesses, Mandalas, and the Power of Sacred Geometry (2015) and the Bhakti Coloring Book (2017) with Sounds True Publishing. For more information, as well as opportunities to collect prints and original artworks, visit: www.oneearthsacredarts.com His teachings constitute our Sacred Art program.
Courses with Ekabhumi: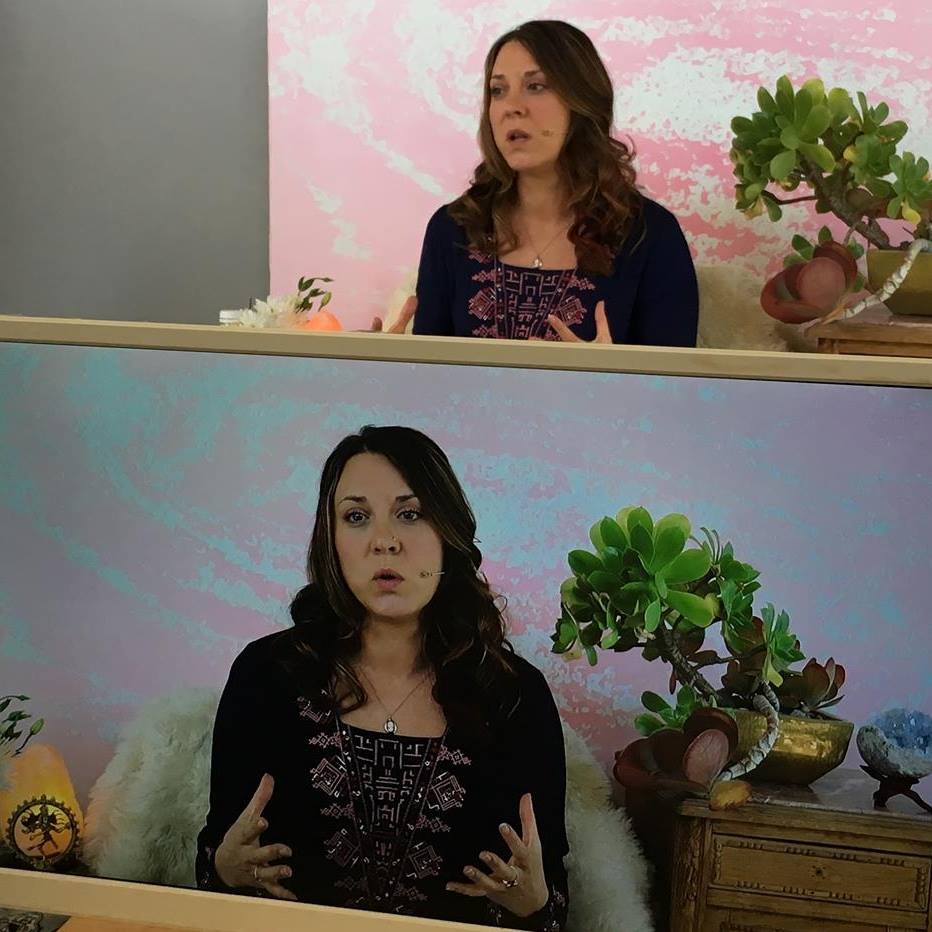 ---
Cristina is the founder and director of TRU Education and has over 20 years of meditation, yoga, and mindful living experience. TRU is a radical education company that offers programs that guide people through expanding their sense of self, exploring ethics, balanced healthy living, value based community, and being fully engaged in the world with positive change. Before starting TRU she earned degree in Physics from UC Berkeley, worked for Lawrence Berkeley Labs in both the Physics and Geochemistry divisions, with The Space Sciences Lab managing a small telescope array on Mount Wilson for a Nobel Laureate, and left a PhD program in 2009 to pursue the path of self-actualization full time. As a champion for multipotentialites, she is also an avid athlete, fashionista, gourmet chef, menstruation activist, and health advocate.
---
Scott is a Traditional Chinese Medical practitioner, Shadow Yoga teacher, and Ayurvedic Consultant. He has been studying yoga for over 20 years and teaching for 15. He offers profound insights into the nature of the human experience with yoga, health, and prana through a highly accessible direct teaching style. His primary teachers are Zhander Remete, founder of Shadow Yoga, and Dr. Robert Svoboda, renowned Ayurvedic physician and scholar. His 15 years of clinical experience have laid a foundation for the therapies and practices that he shares on DoctorBlossom.com, a site dedicated to Ayurvedic education, nutrition, and treatments. He offers powerfully healing and expansive medical care and Shadow Yoga courses.
Courses with Scott: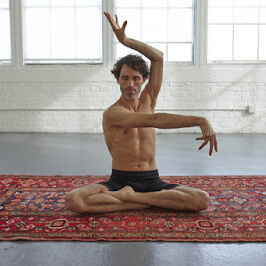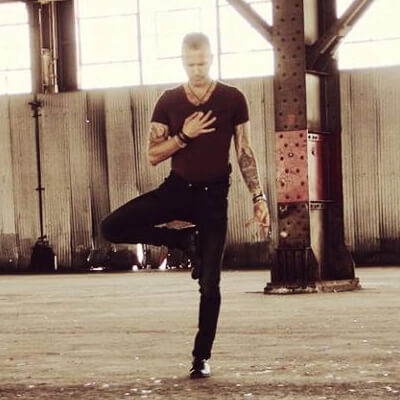 ---
Mark is an award winning writer and former columnist for SF Chronicle and SF Gate and full time Vinyasa Teacher of 15 years.  While Mark was almost fired – twice – in the early years of SFGate over the racier stances of his column, he also won First Place in the National Society of Newspaper Columnists' annual contest – also twice – and he's been nominated four separate times for a GLAAD award for his outspoken support of gay rights over the years. His book,
The Daring Spectacle: Adventures in Deviant Journalism
, a mega-compendium of his finest early columns, along with commentary and assorted hate mail. He teaches how to be fully engaged in the often overwhelming media world without the need to internalize or shelter oneself, and stand as a voice for sanity and blessing, and writing courses utilizing yoga asana and reflective persona.
---
With experience in circus performance, live music, fashion, festival production, and yoga both sacred and corporate, Lucid teaches us how to connect to the sacred and shed our identities through play. Lucid has been on the Yogic path since 1994, five years into recovery from an abject early life of illness and abuse.  Her studies in neuroscience, cellular biology, nutrition, essential oils, Non-Violent Communication, earth magick, energy medicine, &
Lifeline Healing Technique
 also inform her teaching. She is thriving as a mother, wife, teacher, community organizer, ritual leader & artist. Lucid offers bright, playful wisdom & guidance towards your ultimate expression of being, so you can experience yourself as a whole, sacred, creative power.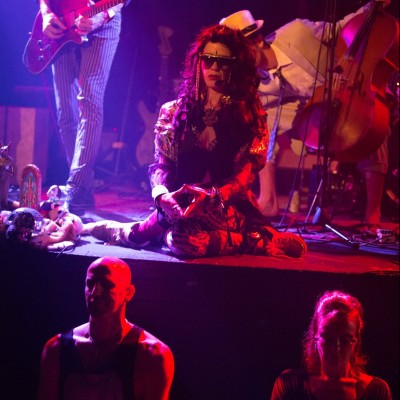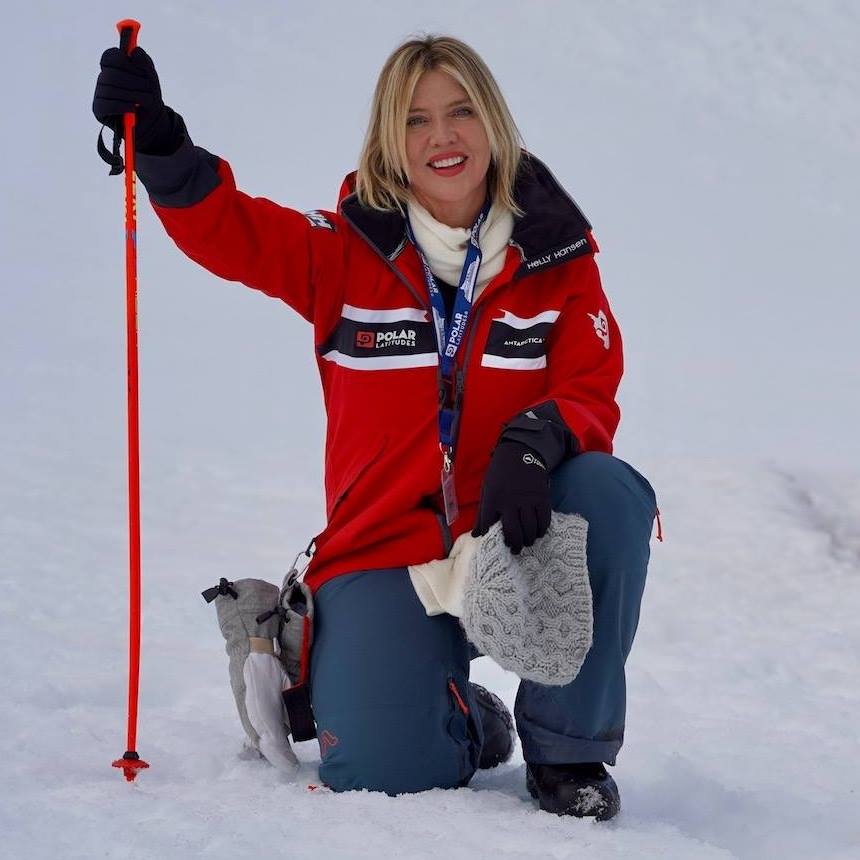 ---
Christine explores new ways of  living better together.  As an entrepreneur, she is founder of Rosebud and Now Labs, Inc., and is the author of multiple books on parenting, identity and redesign of culture, her most recents being Bending The Bow, How Ordinary People Spark Visionary Moments & Indivisible: Coming Home to Our Deep Connection. She is a founding committee member of TEDxSF, and has been part of TED since 2004. She has been studying yoga since 2000, and is YA certified as ERYT, and has completed the Prison Yoga Project teacher training, and works with inmates at San Quentin to heal the wounding of violence in this culture. She is a student of the nondual teachings as taught by TKS Desikachar, as they have come through Mark Whitwell. She is the mother of 4 children, stepmom to 2 (Ages 14 to 30) and grandmother. Christine also writes and performs devotional music, indie folk and blues and has sung at BhaktiFest and many yoga centers. She sings on the album Shyam Lila (Adam Bauer, Mantralogy Records, 2014). In 2015, she recorded an album of original folk rock lullabies, produced by the award winning Ben Leinbach.  She teaches on awakened parenting, relationship expansion, conscious business, healing from violence, and sings at TRU Delight events.
Over the past 12 years Mark Haviland has been developing a synthesis of modalities and techniques into an eclectic emergent bodywork style that is truly transformational. Specializing in eradicating emotional holdings in the body and freeing his clients from the lack/victim construct held in the body/mind, a session with Mark is akin to an archaeological expedition searching for the relic of your preciousness. Mark teaches the theory behind the work that he does, to those studying bodywork and who want to understand more about the somatic links.
---