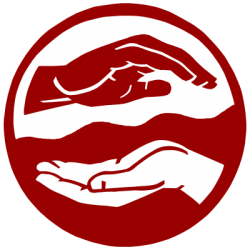 We understand that sometimes costs of our courses are prohibitive for some individuals. We would totally give them all away for free if that were at all sustainable and people would be engaged in the material as much. Alas, we need to be paid for our work and you need to be invested for this process to work. But actual $ amounts can be adapted to meet individual needs. $100 to one person is much more than $100 to another.
That is why we offer partial scholarships to all our programs. All these scholarships are need based only, as we have limited funds to cover these expenses. We also offer payment plans on all our programs which you can enroll in on the registration page at checkout, so please look at that option first. If you still find that the payment plan is a stretch or unreachable for you, then apply here. Its really important that you are honest. Honesty is Truth in action.
Oh, and we also have an affiliate program on almost every course, so you can actually EARN money by referring people to our courses. Just sayin', if you need a little extra cash and want to earn it by turning people onto life changing programs, we have that option for you!
Also, when you are all awake and rich later in life, please remember us and come back and donate to our scholarship fund! Because we give away WAY more than we get in donations.
---