Do you have something positive to teach right now?
Are you looking for the right platform and support for your independent online courses?
Discover Now
We Have Answers
---
---
---
During the global COVID-19 lockdown, we have retooled our powerful Education Platform and rallied our talented Virtual Administration & Production team to exclusively support those who want to Teach positive online courses now.
We offer what no other platform does:
Full suite administrative, production, marketing & web support for teachers
original mindful business strategy approach that sets us apart in the industry
and of course, a platform capable of hosting anything from University level courses to simple workshops
Ready to stop the long haul of resourcing by yourself and start teaching ASAP?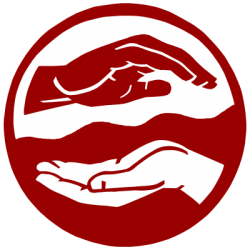 We have a new 3 tiered model to cover a vast array teacher's needs to be competitive in this saturated market, but we work with you one-on-one to design a package that is the best fit for your ideas, at a price that works for you in these challenging times. You don't need to fit into a box, and pay for elements you won't use.
So long as your topic is in the self-development personal growth genre, we are here to help you get your message out!
Stay Safe, Be Well, & Keep Growing!
   

  ~ TRU Team
---
Take me to the Application to Teach
---
I've done all kinds of online courses and this is by far the best put together program I've ever seen... Highly recommend!!!"

Shelly- TRU course participant
---
THANK YOU
We want to publicly thank our benefactors for donating the capital needed to quickly retool the platform to support new teachers during this global Crisis. Your generosity is a testament to the power of this work, and how deeply online courses can touch lives.
---
As a teacher you are:
Fairly independent with some experience and resources already, and looking to supplement your admin and marketing team.
OR you are looking to launch a career from scratch with a multi year in depth program and funnels.
OR you have any level of experience and want to offer a one or more workshops to an expanded audience.
OR anything in between.
So long as you understand the value of mindful leadership and aligning with an ethical company We've got you covered.
---
We Provide
---
Everything besides creating the content!
Course Posting & Administration
Utilization of a broad number of top suite digital resource Memberships & Hosting
Innovative course attributes that set your offering apart from the saturated market
Original mindful leadership approach that stands out with integrity in the industry
Course website design with highly intuitive functional user experience
Curriculum Consulting for optimum resource use and delivery
Community Environment with Forum free of social media limitations & distraction
At home Production Tips and full Post production
Cross pollination and expanded exposure for your classes
Marketing, SEO, Ad design & Marketing Stradegy
Business strategy geared to your specific professional Goals, big or small
Accounting & Business Services: Get paid as a contractor and dont worry about the rest!
And of course, a platform capable of hosting anything from University level courses to simple workshops
Options for so much more…
---
Cristina Star-TRU Director
If this Lockdown has galvanized you to start teaching online for the first time, share more substantive offerings online, or move your entire career online, you are probably realizing its not as simple as you thought.
You have likely been looking for the right platform, and you certainly noticed there are a lot of options with different features and a significant learning curve to determine what is the best fit for your needs. Even with 100's of platforms and 1000's of features, not even one will do posting, polishing, or marketing for you. Seriously.
You are likely weighing the costs of the pro-memberships, processing and hosting fees, which begin to add up, especially if you want them to interact with your website. And take it from me, there will be plenty of hidden costs and tomes of labor you can't predict right now.
How do you choose between the many options out there? There is a LOT to consider:
What about marketing, registration, effective emails, SEO, funneling, and accounting?
What affordable upgrades do you need to make for quality at-home production?
How can you optimize your curriculum for different learning modalities for an effective participant experience?
How do you track the experience of your participants and get feedback?
Will you need a business license or a LLC? And how will this change your tax process?
Which of these companies have values in alignment with your own, so you know you are not contributing to deplorable politics and policies?
You might be realizing you will need a virtual assistant, or a online specialist business coach, and finding the right help is another step before you can just offer what you already have to offer!
Of course, there are a bunch of ($expensive$) online coaching courses you can take that are geared to teach you how to do most of these things, and just finding one that doesn't leave a bad taste in your mouth from the gimmicks and marketing "guru" personalities is a chore, AND it further delays you actually offering what you have to offer.
Can you figure all this out? Of course, you are a badass. But is it the most beneficial way to spend your time? I think not.
You are creative and ready to share your wisdom and connect to people. Your potential students are needing your support NOW; people are stuck at home looking for meaningful resources NOW.
Yet its taking most of your time and energy getting bogged down with all this research and administration, so its going to take a while to launch even though you know right now what you want to teach.
... All this just to get your voice out there? #pullinghairoutlevels
Okay, there is more but I will stop for now. And you can too.
As the Director of TRU, I want to support you with all of the above so you can just focus on perfecting your curriculum and deeply connecting to and uplifting folks, now in these challenging times.
I have been producing online classes focused on transformative curriculum with a virtual team since 2012. This is my jam and I know the ins and outs. I've been a part of this industry while it exploded and kept my finger on the pulse the entire time.
I am NOT trying to sell you my course on making a course. Ugh. Nope, I'm here to offer you the practical support you need right now, so you can get moving.
I think its a massive waste of your talent to reinvent the wheel and stand alone trying to build all the admin support you need.
Its a passion of mine to organize support teams to help creatives like you bring your positive message to those who will benefit. Its a talent of mine to help you design the best online experience, one that stands out in the cacophony of zoom calls and coaching group cul de sacs.
Plus, I'm a do-gooder and its just my thing to serve uplifting causes.
So I built this powerful education platform and hired a badass team to support teachers just like you. We used to offer highly curated cohesive personal transformation curriculum exclusively. We have served over 3000 participants through in-depth programs with more than 95% completion/participation rate (industry standard is 15%). I have also helped to launch highly successful teaching careers: measured by growth, exposure, impact, and income. (There are more important criteria than six figures sales translated to empty results, but we have six figures too).
In response to the Global crisis, we are throwing off the limits of our previous exclusive brand to help you NOW, offering what no one else is.
If you are ready to get to teaching and put down the prep and admin work, check out what we have to offer and fill out the application.
 I will personally contact you to schedule a 30 minute consultation to see how TRU can best support your needs, big or small. If we are not a good fit, I will offer you solid advice for what platforms and strategies are better suited for your goals so you can succeed, at no charge. 
Why would I do that? No, not because Im trying to rope you into my coaching gig, Ugh, again. Because this feels like the best way I can show up right now in these crazy times, to offer what I do best for the benefit of all, you included.
I want you to do Well while doing Good. That helps everyone.
Looking forward to hearing about your creative ideas!
PS. This stuff is not rocket science, but I can do that also 😉
---
---
"Cristina Star gave me crucial early support as a creator and instructor of sacred art.

She invested hundreds hours to encourage me to teach, and to produce and promote those classes. Not simply because of potential economic return, but because she felt that the issues I could address would be of benefit to the student body she nurtured, and to the larger Modern Postural Yoga community world-wide.

She was right. Much of the curriculum I created for those workshops was edited to form the foundation of my books, and resulted in the workshops I now lead online and internationally.

She saw my potential as an art instructor before I myself did, and helped me dramatically improve my teaching skills.

She did this for several other instructors who are now well-known and uplifting tens of thousands of students."

Ekabhumi Ellik, Internationally known artist and teacher, author for Sounds True
---
Independent
Flat Rate
sliding scale per class
Private Course Website w secure login for Participants
Elegantly Embed Video, Mp3, PDF, links & TRU's Zoom Pro access
We Post all your content for the course & Copy Edit
Automated Registration Process including payment gateway
Scholarship & Discount Codes to share
Personalized Guidance on Curriculum
Optimized SEO & Social Media for your registration page
All Accounting! You simply get a summary statement & electronic deposit of $, paid as a 1099 contractor
Featured on TRU's site and social media
Additional exposure from cross pollination with other TRU teachers
Opportunities to collaborate in larger programs
6 months Access per course
Apply Now!
Professional
commission
per class
All Independent features plus:
Enhanced Curriculum & Business Consulting
NON-Social Media based Intuitive Class Forum 
Enhanced Participant Application Process
Post Production Polishing & Branding on Recordings
Guidance for quality at-home production
Direct Curriculum & Marketing Coaching
Issue Quizzes, Assignments, Prerequisites
Schedule Course Content Drip & Email Notifications ahead of time
Enhanced Marketing Support
Track Progress & Receive Organized feedback
Issue Certificates of Completion
One year Access per course
To be clear– WE DO ALL THIS FOR YOU! You provide the content, WE design the site and manage all these elements.
Apply Now!
TRU Star
Commission
as ongoing Partners building your career
Full Project Management w/ dedicated Team member
Complex long term in depth programs
Business Strategy & Implementation
Full Suite marketing with top industry capacity, including affiliate marketing
Automated scheduling for coaching sessions w/ participants
Personal Branding creation and application to all content
Full Suite Quality Production
Enhanced surveys, tracking, & Analysis to legitimately quantify participant experience
Tangible Product Sales
On call consulting with TRU Director
Full suite In-Person events production Globally (when the lockdown eases!)
Everything you need to succeed in your career, much more than listed
Apply Now!
---
We talk to you One on One to design a package to perfectly suit your needs, at a cost that is appropriate. These packages are created as bundles to give you a sense of what we can do, and what features tend to go together. You wont need to pay for features you won't be using. And if you don't make a profit, we don't either.