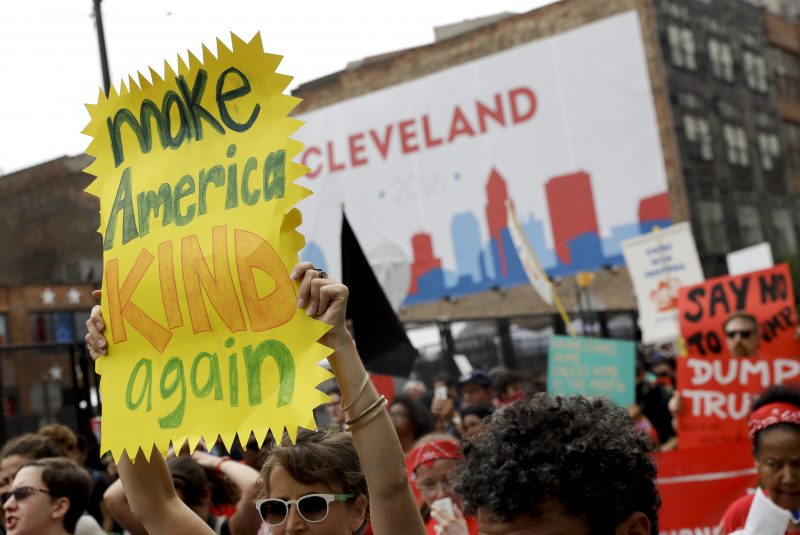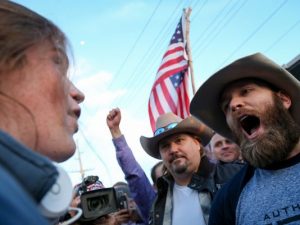 Since November 8th, 2016, our experience in the United States has drastically changed on many fronts. We are witnessing protests, racist vandalism, a lot of intense emotions, and a surge of hate crimes and bigotry fueled by the political regime change. At TRU, we feel it is vital to contextualize the teachings and adapt to the current circumstances, and not keep business as usual.
We are moved to offer our community and anyone who is interested free tools for this new socio-political context, to live the peace while being engaged, to be a force of Love in the world.  We are hosting now a series of free webinars to address this from the vantage of many of our faculty.
Webinar #1: November 22, 2016 How to Have Healthy Conversations about Our Current Divisiveness
This is the recording of our webinar with conscious communication teacher, Alejandra Siroka, interviewed by TRU director, Cristina Star, which addresses the timely and pertinent questions like:
How do we engage in conversations with friends and family who support political views that differ from us?
How do we nonviolently but effectively stand against bigotry and racism when we witness it?
How can we root out and address our own sense of superiority of views, and move towards true inclusivity

?

What are more resources you can immediately turn to to continue to grow and be of service?
Plus great questions from the community
These are difficult conversations that we can no longer afford to avoid!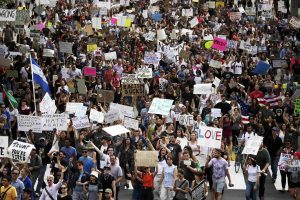 This webinar is offered from our Hearts. We share as much practical wisdom  in an hour, so you can immediately begin to have conversations and feel empowered to transform bigotry around you.
We compiled a list of resources to broaden  your toolkit including blog posts, books, games, music, videos, and organizations. You can download this PDF:
Whats Next?
To get an email notification about our upcoming webinars with full access to the live calls, add your name and email below. This content is not to "capture your email". We will not bombard you with daily emails about other offerings. We will email you about upcoming similar offerings with this conscious activism series, as this is one of a series of open/no charge webinars to discuss the current events and how to adapt your practices and life to continue to grow, awaken, and be engaged. If you do not want to receive any emails from us, you can simply wait until we post the recordings here on this page. This will not sign you up for our regular mailing list, if you DO want to know about all our offerings/courses etc, sign up for our bimonthly newsletter on the side bar or home page.
Be Notified of the Next Conscious Activism Webinar
Webinar Hosts: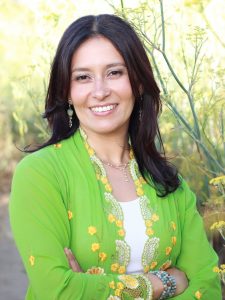 Alejandra Siroka, MA believes bringing consciousness to how we communicate is fundamentally a spiritual practice – it is learning the language of the awakened Heart. She developed Language Alchemy to help individuals, couples and groups harness the transformative power of language to transform unhelpful habitual communication patterns into the "gold" of conscious communication that lead to connection, authenticity and compassionate action.
Language Alchemy integrates practices and insights from many sources including neurobiology, psychology, yoga and non-dualistic spiritual traditions. Alejandra has 3 master's degrees, and has been engaged in self-inquiry for 20 years and in the study of yoga for 17 years.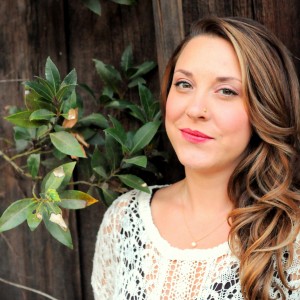 Cristina Star created TRU Education with an incredible team of teachers to help facilitate the natural arc of awakening for adults, and to provide a skillful weaving of modern and ancient tools to live those truths realized. The practice and values are woven into every facet of her life and business. She has practiced yoga and meditation for over 20 years, shamanism for 14, and holds a degree in Physics from UC Berkeley where she worked as a scientist until leaving to pursue self-actualization full time. She partners with faculty to offer multiple TRU programs and teaches Feminine practices for empowerment and balance.
Save
Save
Save
Save